Harris Comfort's Budget Plan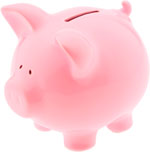 Conflicts in the Middle East, and cold winters followed by warm ones don't just make the headlines; they make heating oil prices fluctuate. To protect yourself from these ups and downs and the way they impact home heating oil prices, you can count on the security and stability of a Harris Comfort budget plan.
With our budget plan, you won't have to worry about a big bill showing up at an inconvenient time. We'll spread out your total fuel oil costs throughout the year so you'll have consistent monthly payments. For added convenience, you can also enroll in our Automatic Delivery Program, which assures you of never running out of fuel oil, no matter what the weather. Plus, for even more convenience, you can select our AutoPay Plan, which automatically bills your credit card, or you can choose to automatically have your checking account debited.
To find out more about our budget plan contact us.