Heat Pumps
Trane

Trane has been the name you can trust for more than a century. Trane heat pump systems heat your home efficiently, while simultaneously creating a clean and comfortable environment. Best of all, you can use them in the hot months to help cool your home.
Mitsubishi

Mitsubishi's "Mr. Slim" heat pump comes with a split ductless design. "Mr. Slim" offers up to 14.5 SEER and 8.2 HSPF when part of an indoor/outdoor system. The unit provides quiet, energy-efficient operation, along with effective zone heating. You can also use it as an air conditioner in the summer. The M-series comes with a remote control which allows you to control the temperature, fan speed, and more. The remote also has a timer function.
Carrier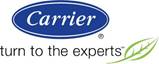 A Carrier heat pump is a smart alternative to an air conditioner. Heating, cooling and dehumidifying – heat pumps can do it all! They look and function the same as air conditioners for cooling, but in cool months when heat is called for, they reverse operation to provide warmth for your home. If you live in a colder environment, electric-powered heat pumps are great in combination with your oil- or gas-fired furnace as a Hybrid Heat® solution, which can result in significant savings on your overall heating costs.
Lennox

Enjoy innovation in every season with precise, quietly efficient Lennox® heat pumps. The versatility of Lennox® heat pumps will keep your life simply perfect all year round!
"We are very pleased with your company's work and we wanted to make sure that every one of your employees involved in our projects knows how much we have appreciated their professional and tidy work and even more, how much we enjoyed their good humor. Evan and Josh installed a Mitsubishi ductless heat-pump system (mini splits) in our finished basement, and Heath and Ryan installed an Energy Kinetics System 2000 oil-fired boiler with tie-in to existing solar domestic hot-water system. Please be sure to share this letter with each of them, and feel free to use this household as a referral."
-- Del P., Newtown, PA