We Offer Top Heating and Air Conditioning Equipment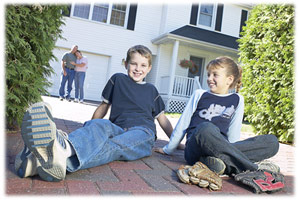 Your home is Harris Comfort's #1 priority. We strive to give you the best and most reliable heating and air conditioning systems for your home comfort.
Peak performance is the key to ultimate comfort and lower bills. It can only be achieved with top quality equipment. That's why the energy professionals at Harris Comfort continually seek out only the very best and most efficient heating and hot water making, air conditioning and indoor air quality systems in order to provide you with increased comfort and savings.
Installations
If your heating or air conditioning system has seen too many seasons, or if you're just curious about how a new system can improve your comfort and reduce your energy bills, call our installation experts today for a complimentary analysis. We'll meet your specific needs, and design and install your heating or air conditioning system for maximum performance. Remember, every installation is backed by the Harris Comfort Guarantee.
For more information on home comfort equipment and installation, contact us.
Heating and Air Conditioning
Harris Comfort sells, installs, and services top-of-the-line heating, cooling, and indoor air quality systems by the world's leading manufacturers. We also offer heating and air conditioning service plans to help ensure your new system continues to provide optimum comfort and efficiency. Brands we carry include: Carrier, Trane, Honeywell, Lennox, Thermo Pride, Crown Boiler Co., Burnham, Weil-McLain, Wirsbo Radiant Floors, Energy Kinetics, and Mistubishi Electric.
Generators
To help ensure the year-round safety and comfort of our customers, Harris Comfort also sells, installs and services emergency back-up generators by Generac. And as backup for your back-up generator, we let you select from three Generator Maintenance Programs, each of which is designed to reinforce your property's first line of defense against power outages.