Programmable Thermostats
Carrier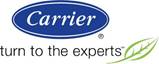 You can control your home air conditioning and heating from virtually anywhere in the world with a Wi-Fi® thermostat from Carrier. Stay connected and take control of your home energy management with a Carrier programmable thermostat installed by the experts at Harris Comfort.

Honeywell

Honeywell and Harris Comfort bring comfort to your home! Honeywell's advanced programmable thermostats, central air quality controls, air cleaners, filtration systems, temperature zoning systems,and ventilation and air treatment systems will save you money every month, while making the air in your home cleaner and more comfortable.
"From the time that they arrived until the job was complete, your technicians were professional and knowledgeable in their work, explaining every step of the job and making sure that they covered everything that was needed. When the installation was completed, they made sure that they cleaned the area. Lastly, they walked us through all of the changes and made sure we understood the workings of the heater, air conditioner, and thermostat. If we ever need service we would not hesitate to call Harris Fuels."
The R. Family, Bristol, PA