Central A/C
Trane

Trane has been a name you can trust for more than a century. When you choose Trane, you choose reliable, high-efficiency cooling products that are built to last. You'll feel the difference!
Carrier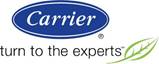 For years of dependable, energy-saving performance, nothing beats Carrier central air conditioners. Efficient and quiet, Carrier comfort systems use Puron®, a new, environmentally-friendly refrigerant that offers superior performance and outstanding reliability.
Lennox

Lennox leads the way as one of North America's most preferred brands of air conditioning products. Feel comfortable in your home with Lennox!
Crown Boiler Co.

Crown is a leader in gas- and oil-fired boilers and warm air furnaces, indirect hot water heaters, hydronic air handlers, and air conditioners. And now, Crown products come in a variety of new colors, more efficient designs, and a wider selection of models to meet your comfort needs.
"Our central AC died. We called several companies and your company was the first one who called us back. Your representative, Tom Christie, contacted us and set up an appointment for that day. He came right on time and quickly got right down to business, addressing our many questions and concerns."
The C. Family, Bucks County, PA
"Recently I needed to replace two air conditioning systems when they both failed during an early spring heat wave. I will not elaborate on the considerable dissatisfaction that I experienced with the initial two HVAC contractors that I had contacted other than to say that I was very discouraged and seriously aggravated with their purported "service." However it was a complete opposite result when I contacted Harris Comfort. Your sales representative, Tom Christie, promptly returned my call to set up an appointment, was on time for the appointment, thoroughly investigated the job requirements and installation conditions -- including taking photographs and measurements of the installation areas and crawling around in the 100+ degree temperature in the attic to inspect the ductwork."
Michael S., Trevose, PA