Boilers
Carrier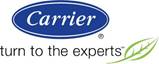 Carrier's innovative gas- and oil-fired boilers are designed to spread consistent warmth – not to mention peace and quiet – through your radiant system. The company's Performance™ Series Oil Boilers deliver AFUE ratings of up to 86.5% and features models that are ENERGY STAR®–certified. Warm your home and cool down your heating costs with Carrier!
Burnham

Burnham provides the highest quality residential and commercial oil- and gas-fired, cast iron or steel boilers, indirect water heaters, and many more reliable products for your hydronic (hot water or steam) heating needs. Many Burnham products are ENERGY STAR®-certified, which can mean big savings on your heating bill.
Weil-McLain

Weil McLain is America's #1 cast iron boiler manufacturer. They offer the finest oil- and gas-fired boilers, radiant and baseboard tubing and accessories, water heaters, heat exchangers and controls. A Weil-McLain boiler heats the Liberty Bell Pavilion in Independence Square, Philadelphia.
Energy Kinetics

Energy Kinetics can reduce your energy usage by up to 40%, integrating solar thermal and geothermal heat and hot water systems, and saving up to 4.4 tons of CO2 gases each year. The Energy Kinetics System 2000 is the first fully integrated heat and hot water system on the market. System 2000 is activated only when you need heat or hot water. After your heat needs are met, System 2000 runs a Hybrid Energy Recovery® cycle that puts nearly every ounce of heat left in the boiler to work for you. Plus, System 2000 remains cold when there is no heat needed, which keeps your fuel dollars from being wasted.
Crown Boiler Co.

Crown is a leader in gas- and oil-fired boilers and warm air furnaces, indirect hot water heaters, hydronic air handlers, and air conditioners. And now, Crown products come in a variety of new colors, more efficient designs, and a wider selection of models to meet your comfort needs.
"We are very pleased with your company's work and we wanted to make sure that every one of your employees involved in our projects knows how much we have appreciated their professional and tidy work and even more, how much we enjoyed their good humor. Evan and Josh installed a Mitsubishi ductless heat-pump system (mini splits) in our finished basement, and Heath and Ryan installed an Energy Kinetics System 2000 oil-fired boiler with tie-in to existing solar domestic hot-water system. Please be sure to share this letter with each of them, and feel free to use this household as a referral."
-- Del P., Newtown, PA