Propane Pros
Enjoy "Comfort Year Round" with Propane from Harris
Propane: It's Your Versatile Fuel!


Whether you're using propane to heat your home, your pool, your gas fireplace or your gas grill, there's nothing quite like propane gas. For every season, and for every reason, you can rely on "comfort year round" with outstanding propane prices, delivery, equipment installation and service from Harris.
There Are So Many Ways to Use Propane! Sixty million Americans a year rely on clean burning, versatile and energy efficient propane to make their lives more comfortable. Use it for:
Dryers
Fireplaces
Hot Water Heaters
Heaters
Swimming Pools

Generators
Cooking
Outdoor Grills
Much More!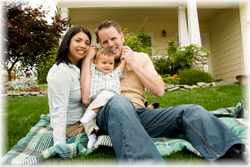 Propane Can Help You Save on Energy Costs
If you are using electricity to heat your home, consider propane! Propane prices are affordable. Heating a home with propane over the last few years has cost significantly less than heating with electricity, according to the U.S. Department of Energy. In most cases, people saved about half as much on average. If you are using electricity to heat your domestic water, consider this: Over time, propane water heaters can cost one-third less to operate and recover water twice as quickly as electric water heaters. Now that's energy efficiency!
Propane Is Warmer than Electric Heat
When it comes to satisfying warmth, propane is hot! A propane gas furnace heats air to about 130° to 140°F and operates in short intervals to minimize operating costs. An electric heat pump produces heat below body temperature, so the air actually feels cool when placing your hand in front of a vent.
Propane Gas Furnaces Last Longer than Electric Heat Pumps
On average, propane gas furnaces last 5 to 10 years longer than electric heat pumps.
Propane Is More Reliable than Electricity
Propane goes where the power grid can't, which makes it great for rural living. Propane can be stored safely in a tank on your property, while electricity is subject to power outages.
Propane Prices Are Easier to Understand than Electric Prices
Electricity is measured in "kilowatt hours." Do you really know what that means? Propane is measured by propane cost per gallons. That's a measurement we can all understand. Plus, propane bills don't include all kinds of taxes and hidden costs you find on an electric bill.
Propane Means Warm, Friendly Service - Unlike Electricity
Harris Comfort offers around-the-clock emergency service with our own certified technicians, who receive regular training on the latest equipment and safety applications. Unlike the electric utility, we will never treat you like a number.
Harris Comfort: Your Full-Service Propane Specialists!
We offer complete propane services for your convenience:
Automatic delivery from our own storage facility
24-hour emergency service
Propane appliance sales and service
Propane tank installation
Easy-on-the-wallet budget
Price protection plans
For more information on propane, contact us.